One of the two tenement houses that line the cobblestone alley.
It is a slightly wider townhouse built in the Taisho period.

An earthen floor bedroom with a view of the front garden.
This dirt floor is called "a tsunoya " because it protrudes like a horn from the floor plan.("Tsuno" means "horn" in Japanese.)
The plastered walls are refreshing, and the low floor and high ceiling create a sense of openness.
On the courtyard side, there is a porch that fills the garden.
One of the pleasures of living in a Machiya is spending time relaxing while feeling the breeze from the garden, the smell of flowers, and nature.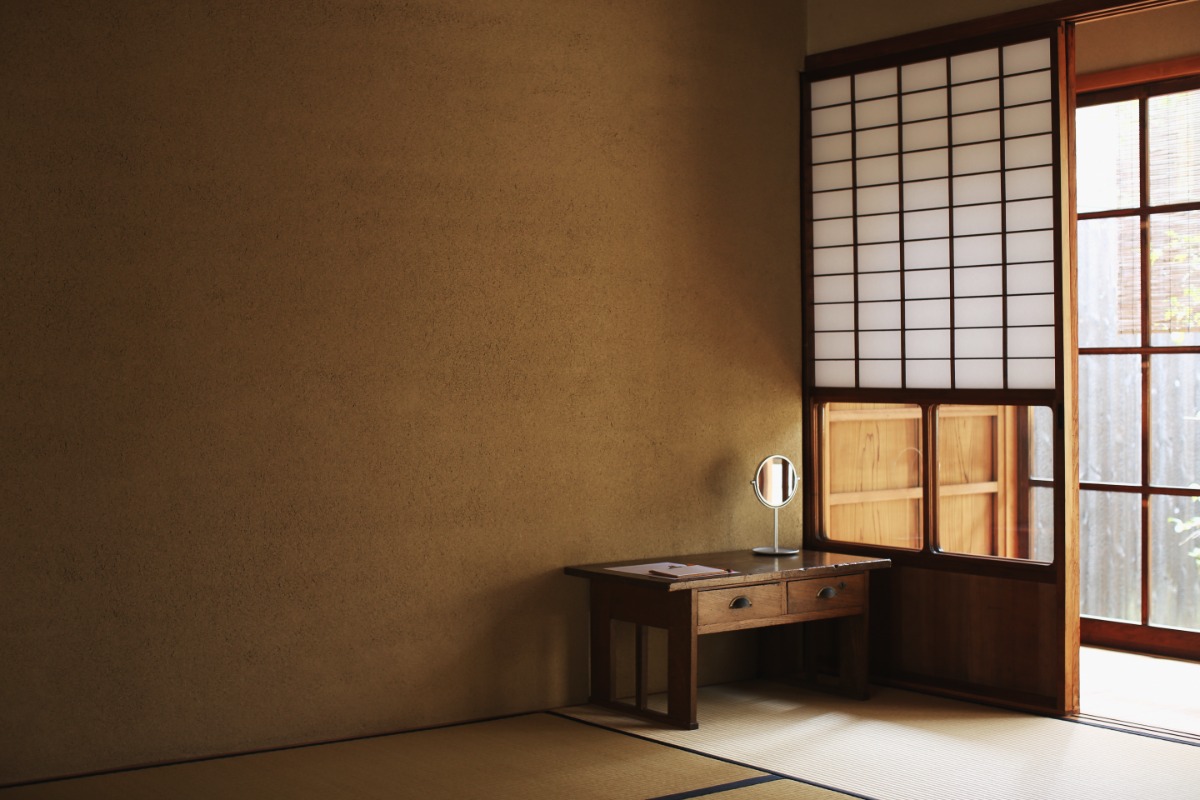 A traditional Japanese-style room surrounded by a porch and earthen walls, and a Western-style earthen floor with a bed.
You can enjoy two different atmospheres.
■Room size:57.1㎡
■Capacity:1~5
■Facility:Wooden bath, 3 futons, WiFi, refrigerator, audio equipment, air conditioner, floor heating, microwave, electric kettle, tableware, hair dryer, wash-let, safe
■Amenities:Towels, loungewear, wash towels, shampoos, toothbrushes, combs, razors (men), hair ties (women), skin care sets (women), cotton sets (women), tea, water, coffee
■No smoking inside the facility・No fires