Warm Greetings from Ojika Island
Reads as "Ojika", Feels Like Home.
In the northern reaches of Goto Archipelago in Nagasaki prefecture lies the tiny island of Ojika, where the bright turquoise sea meets rugged volcanic rocks and wide-open spaces.
The awe-inspiring nature of Ojika Island is protected by Sakai National Park, while the town with its loveliest of the nostalgic rural atmosphere is regarded as one of The Most Beautiful Villages in Japan.
Where is Ojika?
Our small island is located around 60 kilometers west of Sasebo Port in Nagasaki Prefecture. You can reach Ojika from Sasebo in as little as 90 minutes via a high-speed boat, or a regular ferry that makes the journey from Sasebo to Ojika in about 3 hours. Alternatively, there is an overnight ferry leaving Hakata Port in Fukuoka city around midnight, reaching Ojika at around 5 AM.
Ojika town consists of seventeen islands, six of which are populated. Ojika Island has the largest population of around 2,300. Two other inhabited islands: Madara Island and Kuroshima Island are linked to Ojika Island by a bridge. There are also Ōshima, Noshima and Mushima islands that can be accessed via liner from Ojika Island.
The (mostly) uninhabited Nozaki Island is perhaps the most unique island: in the seventeenth century it used to be a refuge for the "Hidden Christians". In 2018 the island was added to UNESCO's World Cultural Heritage list as one of the "Hidden Christian Sites in the Nagasaki Region". Visitors can access Nozaki Island by boat from Ojika Island. Basic accommodation is also available for those who wish to stay overnight.
Island Treasures
To Give is to Receive
Ojika's culture is based on the concept of Omoiyari (おもいやり in Japanese), which emphasizes the importance of being considerate of others. Here everyone is a part of a close community, where everyday life is full of thoughtful acts of kindness. The old custom of bartering: an act of exchanging something you have an abundance of for something you need, is very much alive here.
A fisherman will gift his neighbor farmer with a fish he caught. The next morning he will find freshly harvested rice and vegetables left at his door. It is said that generosity leads to greater joy and happiness and the people in Ojika are living proof of this.
The Bounty of the Sea
Surrounded by bountiful sea from every direction, Ojika Island is a treasure trove of marine delicacies. That is why some visitors might feel frustrated with a lack of shops selling fish here.
The reason for this is simply that locals have no need for them: being able to catch their own dinner any time they want, and if not, a kind neighbor or a friend will always have some fish to spare.
The fishing port of Ojika Island is as lively as ever, however, with fresh sea goodness being brought in here every morning by hard-working fishermen. It then gets exported to Nagasaki, Osaka, Kyoto, and Tokyo areas on mainland Japan. Visit here early morning to witness the fresh array of seafood of every shape and color being unloaded from the nets.
The Bounty of the Soil
Experience the change of season in Ojika Island through its seasonal harvest. Here you will see vegetables growing in every conceivable location. The green leaves of all shapes and sizes will make you wonder what kind of vegetable is hiding inside the red volcanic soil beneath. Local shops are lined up with local produce, straight from the fields. However, it's not only the farmers who grow vegetables. The kitchen garden is an important part of every household's daily diet, with locals growing their own dinner in the backyard. Everyone makes sure to grow more than one can eat so that they can share with friends and neighbors: a great way to cultivate friendships.
The Folk Houses
For those who wish to slip back in time and discover the traditional charm of Japan, Ojika Island's folk house rental is truly a wish come true. Stay in one of the century-old kominka (traditional Japanese house) soaking in the nostalgic atmosphere of times gone by while still having all the modern conveniences at your use. Needless to say, time moves slower here, perfect to savor every moment of island's tranquil day to day life. All of the kominka are unique and designed to be both homely but spacious with a modern twist. You can choose to stay in a former samurai residence that comes with its own garden, or a former fisherman's house tucked in the narrow streets of an old fishing town. Whatever choice you make, we promise that your Japan experience will reach a whole new level once you enter through the doors of your very own kominka.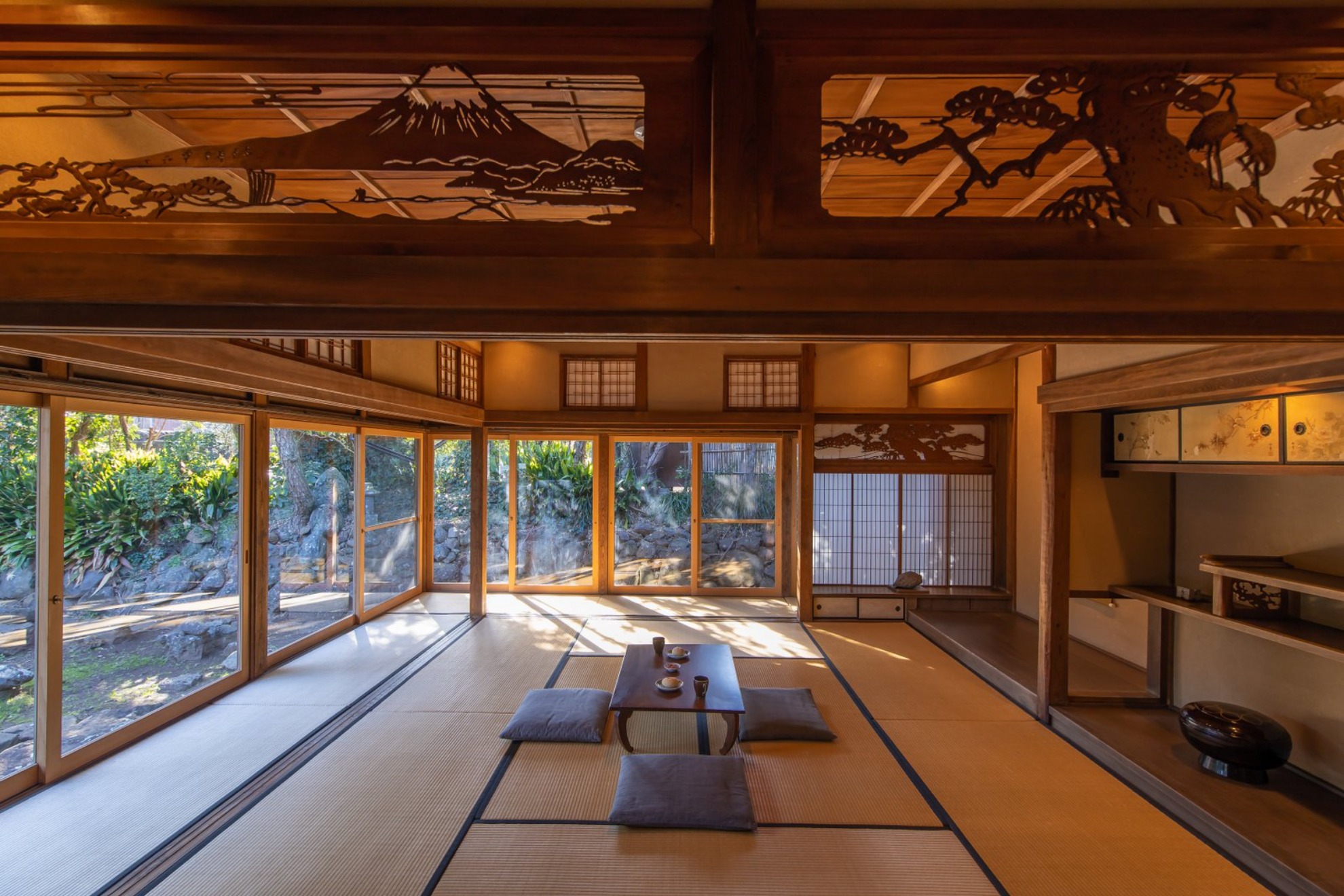 Facilities & Amenities
Enjoy all of the modern conveniences inside of a 100-year old traditional Japanese house. Some of the features include air conditioning and floor heating system, fully equipped kitchen with an induction cooktop, aromatic cypress wood bathtub and eco-friendly botanical toiletries.
Check-In and Check-Out
Upon Arrival 

Our staff will be waiting for you at the ferry/speed boat disembarkation point.

Payment

You will be escorted to Ojika Island Tourism Office so you can complete your payment.
※Please note that we only accept cash. Thank you for your cooperation.

Check-In is at 2PM. Please feel free to leave your belongings at our office and explore Ojika Island until then.

Check-In

At 2PM our staff will drive you to kominka. They will give you a quick tour around the house and explain some guidelines.

After the tour you will receive the key to your new home!

During Your Stay

Please make yourself at home!

Check-Out

At 11AM Our staff will drive you to the ferry terminal.
An Experience in Itself
Staying in a century-old traditional Japanese house is a rich cultural experience in itself. Our folk houses are designed to make you feel both at home yet completely transported. To top off your experience take part in one of our programs for the ultimate local experience.
Taste the Island Life
Kominka's kitchen comes equipped with all the modern amenities, allowing guests to prepare their own meals using the freshest, locally-produced ingredients. It is the perfect option for those who prefer eating in the relaxing atmosphere of their own home.
Perfect for any Occasion

Whether it be some alone time and soul searching, one-on-one time with your partner, exciting outdoors with friends, or a family trip to cherish forever, we can help build your dream itinerary.
Concept
The restoration project of the folk houses on Ojika Island was directed by Mr. Alex Kerr, a renowned Japanologist and one of the leading figures in the field of cultural preservation in Japan. Mr. Kerr combines traditional Japanese aesthetics with modern comforts to ensure that the houses are passed on to the next generation. He also emphasizes the economic importance of kominka that support the local economy by bringing in income from tourism. Over the years, numerous individuals got involved in Mr. Kerr's project sharing his dream of preserving the original beauty of Japan.